 Our 5 days, 6 nights itinerary will take you Bali's iconic attractions, allow you to chase waterfalls, have you turn it up at the best venues.
You're invited to take a journey to Bali, the famed island of the Gods, for Black Travel Fest. From June 2nd through June 8th, 2019, we will flood the island of Bali with pure unadulterated melanin! Leave the stress and hustle-bustle of everyday life behind. We will lavish in Bali's natural beauty, chase waterfalls, visit iconic temples, party in some of Bali's hot spots, live the high life in private villas, and most importantly, develop deep and lasting connections with likeminded travelers. It will no doubt be the experience of a lifetime!
This 5 day, 6 night itinerary is sure to delight!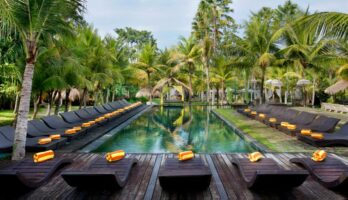 Worldclass Accommodations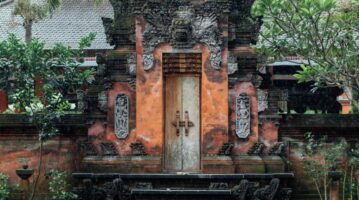 Unique Historical Sites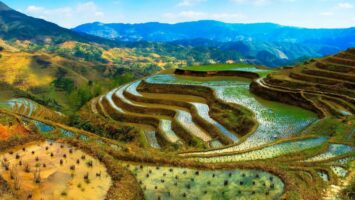 Beautiful Scenery
Rich Culture

By Day
All attendees should plan to arrive by afternoon on June 2nd and depart on June 8th. You should feel free to plan for extra time in Bali beyond the Fest.

By Night
Get ready for our welcoming dinner, where you will get acquainted with fellow melanated travelers that you will most likely know for a lifetime.

By Day
This day will be full of instagram worthy Bali photo ops at the infamous Bali jungle swings and nests. We know you'll still be recovering from jetlag, so there will be free time after lunch at the scenic Balinese restaurant. Don't fret, you will have access to your group's dedicated driver, if you still want to explore.

By Night
We will turn all the way up at a private villa pool party while enjoying Balinese style cocktails and a buffet.

By Day
More iconic sites to see! Select to go to the Sacred Monkey Forest, Rice Terrace, or Tirta Empul Temple.

By Night
We will take over one of Bali's most scenic hot springs and have a traditional Balinese dinner at an acclaimed restaurant.

By Day
Visit a couple more of Bali's iconic sites.

By Night
We will head to one of Bali's renowned beach clubs to eat and dance the night away.

By Day
We will chase waterfalls, trek, do yoga, and get on jungle swings.

By Night
We will enjoy a comedy show, a day party with a buffet, local drinks, and one of the best DJs on the island.

By Day
Take the day to shop until your heart is content.

By Night
Be prepared for a mysterious, yet invigorating closing event. It will be lit!
Note: Anything not listed above as included is excluded.
Bali waterfalls come in a wonderful variety.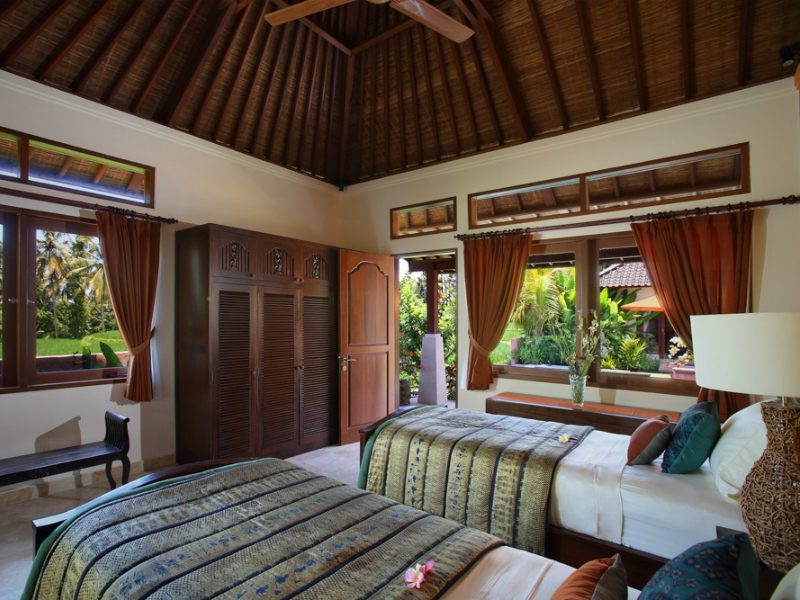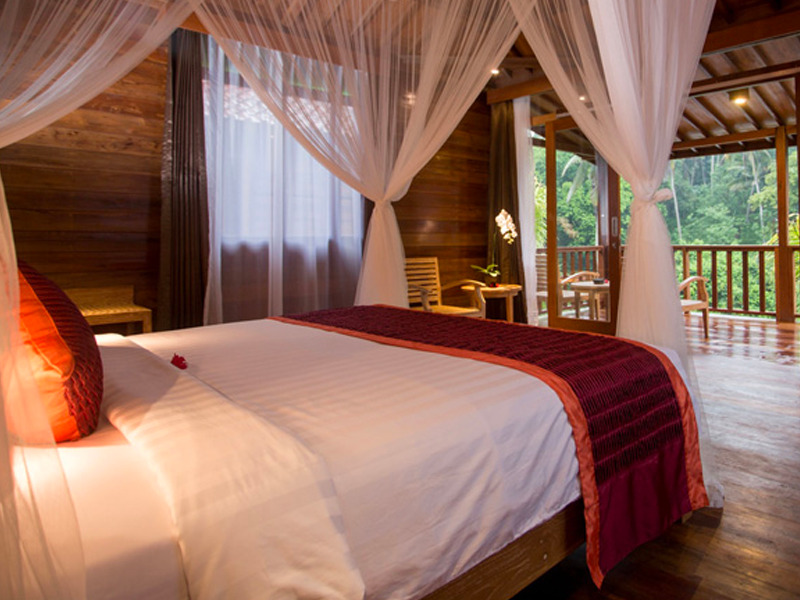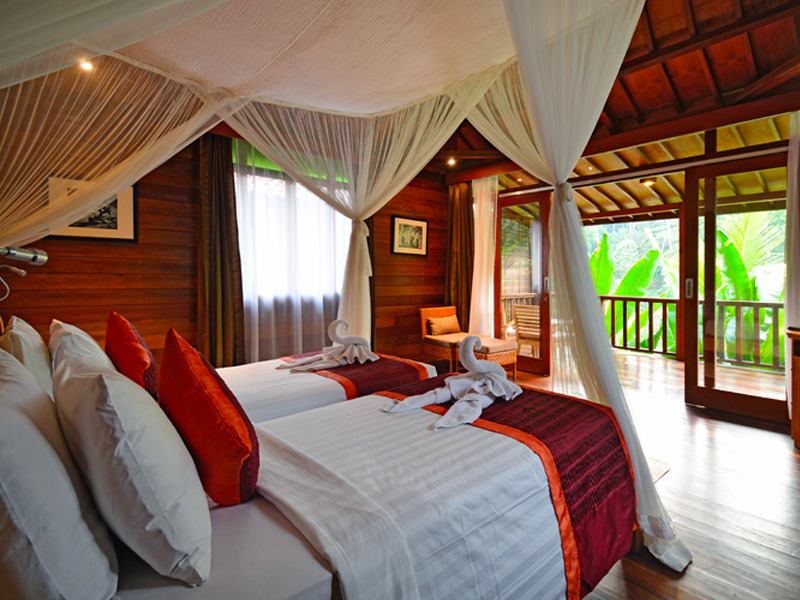 This experience is
for you if you:
are open to meeting new people
We'd absolutely love to have you! But, if your ideal vacation involves relaxing on the beach daily and sleeping in this experience is not for you. Although, we do incorporate individual exploration and relaxation time into our itineraries we do more than the average group.
Excited for your next journey?
Still have questions? We've got the answer.
Preparing Before You Arrive
Meals, activities, transportation, and housing are included in the festival prices. Alcoholic beverages are not included in the package price. For reference alcoholic cocktails average between $7 and $12.

Bali is a tropical location, so pack as you would for the Caribbean or any other island vacation. That means plenty of swimwear, breezy materials, and all things related to sun and water (including water shoes).

An alcohol package will not be offered; however, it is recommended that participants plan to purchase a bottle or two at the airport duty free as alcohol is expensive in Bali due to tax. For example, a bottle of Yellow Tail wine is roughly $35 compared to $7 in the US.

We recommend that you purchase travel insurance after booking your reservation. If you have questions regarding trip insurance coverage, you may contact Cici Chandler, travel agent with Mahogany Fly International (cici@mahoganyfly.com). If you're living outside of the United States, contact your local travel agent to purchase travel insurance for the festival.
Getting There
No, this go-round flights are not included in the price, but you can check Secretflying.com, Priceline.com, and Kayak.com to find the best flight prices on the market.

Airport code: DPS or Ngurah Rai International Airport (Denpasar)

All travelers must book their own flights to the
Ngurah Rai International Airport (airport code DPS). We recommend using sites such as Expedia, Priceline, or Kayak.

Housing accommodations will begin at 2pm on 10/28/18. Travelers should plan to arrive by 5pm if they intend to attend the opening events in the evening.

Activities will conclude in the evening of 11/2/18, and all accommodations must be checked out of by 11am on 11/3/18.

Airport transfer is included in your festival package. Simply email your flight itinerary to info@blacktravelfest.com with the subject line "Flight Itinerary". In order to be eligible for airport transfer, all travelers must send their itineraries by September 15, 2018.

Sure, you can reach out to Cici Chandler a travel agent at Mahogany Fly, Int'l. You can contact her at Cici@mahoganyfly.com , and she'll be happy to assist with your flight booking.

While there is not a specific airline that we recommend, we do propose checking itineraries that fly through NYC or LAX as these seem to be the cheapest. Note that this may require you to create your own itinerary (i.e., fly from Miami to NYC then NYC to Bali)
Housing
The primary differences between the Private Villa and the Balinese Hotel are privacy and luxury of accommodations. For example, the Private Villa will be shared only with roughly 2 to 5 other festival travelers, while the Balinese hotel may be shared with non-festival goers. Additionally, villas will offer a higher level of luxury with exclusive on-site staff, private pools etc.

Upgrade requests may be made by emailing info@blacktravelfest.com. Upgrades will be accommodated on a per reservation basis.

Downgrades are prohibited. No Downgrade request will be taken.

Rooms with double occupancy may have a shared king or queen bed. This is more likely to be the case in the private villa option. However, it should be noted that some double occupancy rooms may have two beds.
Cancellation and Transferability
All payments are non-refundable, but may be transferred to another traveler for a fee of $75. Trip insurance can help if you have a need to cancel unexpectedly.

If you have questions regarding trip insurance coverage, please contact Cici Chandler, travel agent with Mahogany Fly International (cici@mahoganyfly.com). If you live outside of the United States, please contact your local travel agent to purchase travel insurance for the festival.

Name changes are permitted for $75 per person. Name Changes are not permitted for Roomie Matching Program.  Name changes can only be made with people not currently booked for the festival.
The person taking your place needs to register with a staff member at Amola Enterprises, LLC and provide their credit card information. You must work out the money already paid between yourselves. The person taking your place pays the remaining balance to Amola Enterprises, LLC.

Name changes can be completed up to 2 weeks prior to the Festival (October 14, 2018). No name changes will be made after the deadline.

Please see the Terms and Conditions for additional information regarding name changes and transferability.
Pricing, Payments and Booking
All packages include the following:

Private villa or Balinese style hotel accommodations
Entrance to all festival activities
All meals: Breakfast, lunch, dinner
Airport pick-up and drop-off
Ground transportation

Payments are processed through PayPal. As such all major credit cards are accepted (i.e., Visa, Mastercard, AmericanExpress, Discover)

Once you've made a payment you'll be redirected to an online registration form. Following completion of the form, you'll receive an email confirmation of your registration. You'll also receive a detailed information pack prior to festival start.

All payments must be completed by September 30th, 2018. As such, payment plans will only be available until June 30th, 2018.

If you do not make your payment deadline you will have 5 additional days to pay in full, and a late payment fee of $75 be will assessed.

You will have two options if you've booked double occupancy and your roommate fails to complete payment.


You can upgrade to the next package within your selected accommodation style. For example if you have selected a hotel double occupancy package, you can upgrade to the single occupancy package for $400. The same applies for the villa packages.
You can find a replacement roommate and set up the replacement arrangements with your current roommate. If this happens your replacement will need to pay your former roommate directly for any portion already paid to Black Travel Fest, and pay the remaining balance directly to Black Travel Fest.

You can pay for the entire balance of your trip by selecting the
Other
All are welcome at the Black Travel Fest. Just be sure to come prepared to have a good time and do it for the culture.

Sure. You are welcome to arrive before the festival and stay after if you like. Just note that the package only covers 10/28 through 11/2.

If you're unable to attend all the scheduled days that's okay, but we'd love to see you enjoying all of the events.

No doubt. Feel free to reach out to our team via email, and we'll help you get set for another time in Bali.