 A 7 Day, 7 Night experience that will show you the best of Mother Africa
Join Black Travel Fest in Kenya this October!
You're invited to take a magical journey through one of Africa's most prized tourist destinations. From October 20th through the 27th we will be reconnecting with our African roots as we explore the best of Kenya. For seven days and seven nights, we will discover what draws millions of tourists to Kenya as we get a taste of city life in Nairobi, get up close and personal with cast from the Lion King with a two day safari in the Masai Mara, and turn up at one of Kenya's most exclusive  beach resorts in Diani Beach. Most importantly, we will develop deep and lasting connections with likeminded travelers. It will no doubt be the experience of a lifetime!
This 7 day, 7 night itinerary is sure to delight!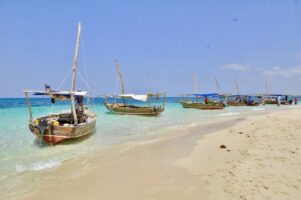 Beach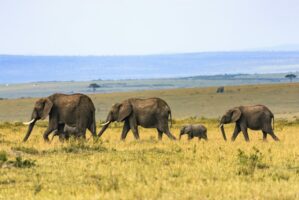 Safari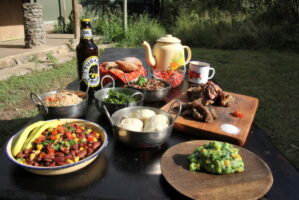 Food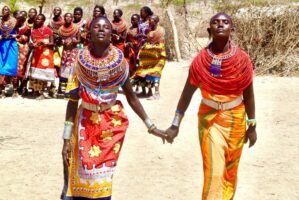 Culture

By Day
Take some time to settle into your accommodations while enjoying a bit of Kenyan hospitality, then time permitting make a trip out to the Giraffe Center for an up close encounter with some of the safari's most majestic animals. Just be sure to arrive well before 6pm if you'd like to attend our special welcome dinner event.

By Night
Hopefully you've saved plenty of room in your tummy for a carnivorous dining experience. There will be no judgement as you delight yourself with a variety of exotic and not so exotic grilled meats at one of Nairobi's most famous restaurants. Just don't eat too much because we're headed for a night on the town with a bit of club hopping in Nairobi's popular Westlands nightlife district.

By Day
Take a roadtrip from Nairobi to the Masai Mara, with several interesting stops along the way including a short shopping break. Settle into your safari lodge and enjoy a late afternoon game drive  where you'll have your first opportunity to spot some of your favorite animals.

By Night
Let the mystery of the Masai Mara lure you in with a cozy bush dinner complete with a surprise performance.

By Day
Start your day with an early morning game drive. There's truly nothing like watching all of the animals of the pridelands coming to life to start the day. We'll be on a quest to see the entire cast from the Lion King, though it's unlikely that we spot Rafiki. On this day you'll also have the opportunity to visit a hippo lodge and chat with real Masai warriors.

By Night
Later in the evening we'll enjoy a delicious dinner prepared by our chefs followed by a lively late night bonfire.

By Day
We'll take a brief early morning game drive with hopes of catching a glimpse of any remaining animals we have yet to spot. Then we'll head back to Nairobi. If you didn't visit the Giraffe Center earlier in the trip, you'll have the opportunity to drop by on this day.

By Night
We'll be enjoying a variety of traditional Kenyan foods at one of Nairobi's most acclaimed restaurants, but don't worry Kenyan cuisine is a delicious medley of everything you already love. You'll also have the opportunity to experience a live band during this unique dining experience.

By Day
Prepare for a somewhat early start as we visit the Sheldrick Elephant Orphanage. Here you'll get a rare up close encounter with elephants up to the age of 3 years and hear about the circumstances that led them to the orphanage. Then we're headed to Diani Beach, Kenya's most posh beach town. You'll love the fine white sand and beautiful blue waters. You'll check into your amazing all inclusive digs, and start living the high life.

By Night
You can enjoy a variety of offerings at the resort including nightly entertainment, an open air nightclub and more.

By Day
Take it easy while you enjoy a variety of activities around the resort during the day. We'll also have a few very special activities available for your enjoyment (more details to come).

By Night
We'll have a special themed Halloween party, and this year we will be dishing a prize to the best male and female costumes. So, start be ready to bring your "A" game!

By Day
Dust off your competitive spirit in preparation for an Adult Styled Field Day.  There will be something for all skillsets, and you will definitely want to win the prize.

By Night
Dust off your finest African attire as we take part in a very special beachside gala, where we will enjoy local performances, grab every instagrammable moment, and turn all the way up.
Note: Anything not listed above as included is excluded.
Book your trip to Kenya with us today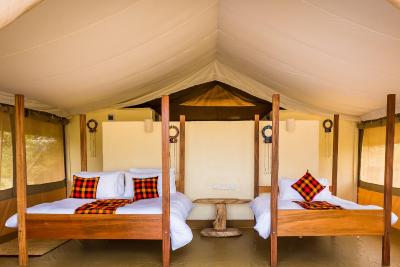 Masai Mara Camp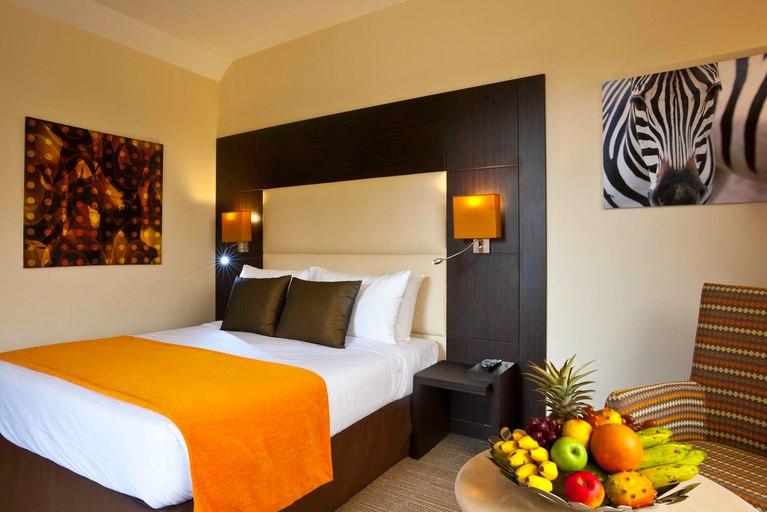 Nairobi Hotel
This experience is
for you if you:
We'd absolutely love to have you! But, if your ideal vacation involves relaxing on the beach daily and sleeping in this experience is not for you. Although, we do incorporate individual exploration and relaxation time into our itineraries we do more than the average group.
Excited for your next journey?
Getting There
No, this go-round flights are not included in the price, but you can check Secretflying.com, Priceline.com, and Kayak.com to find the best flight prices on the market.

We are currently negotiating group flights discounts with Kenya Air and will be sharing any updates via email. You can also reach out to our preferred agent at cici@mahoganyfly.com for assistance booking flights.

Kenya Airways, Emirates, and Qatar appear to have the best routes for this itinerary.

If your flight has you arriving before October 20th, you can let us know your  budget and we'll recommend some reasonably priced hotels that you can choose from.a

Airport code: NBO or Jomo Kenyatta International Airport

The trip is non-refundable; however, it is transferable. This means you are permitted to resell your slot to another participant, but Black Travel Fest is unable to offer a refund.

Yes, airport transfers are included in the package price. Note, that you will likely be transported to the hotel with other participants.

Preparing Before You Arrive
Drinks will be included during the 3 days we stay at the all-inclusive resort in Diani Beach. 

Domestic flights within Kenya typically allow for 1 checked bag, 1 hand luggage, and 1 personal item. Final baggage allowances will be communicated closer to the trip date.

We recommend staying at the Hilton Garden Inn Nairobi Airport. This hotel has an airport shuttle, and runs around $120 per night.
Cancellation and Transferability
All payments are non-refundable, but may be transferred to another traveler for a fee of $75. Trip insurance can help if you have a need to cancel unexpectedly.

If you have questions regarding trip insurance coverage, please contact Cici Chandler, travel agent with Mahogany Fly International (cici@mahoganyfly.com). If you live outside of the United States, please contact your local travel agent to purchase travel insurance for the festival.

Name changes are permitted for $75 per person. Name Changes are not permitted for Roomie Matching Program.  Name changes can only be made with people not currently booked for the festival.
The person taking your place needs to register with a staff member at Amola Enterprises, LLC and provide their credit card information. You must work out the money already paid between yourselves. The person taking your place pays the remaining balance to Amola Enterprises, LLC.

Name changes can be completed up to 2 weeks prior to the Festival. No name changes will be made after the deadline.

Please see the Terms and Conditions for additional information regarding name changes and transferability.