 A 9 Day, 8 Night experience that will have you checking Greece off your bucket list in major style!
Join Black Travel Fest in Greek this October!
You're invited to join black travel Fest 4 Limited Edition once in a lifetime magical journey  throughout Greece's famed Islands. From October 3rd through the 11th you'll be sipping the finest Greek wines, indulging in decadent Greek cuisine, living the highlight on yachts, taking deep dives into the country's rich culture, and essentially making your perfect Greek vacation come true. No Greek vacation would be complete without a visit to Athens, Santorini, and Mykonos, so we're hitting the trifecta. What's the best part?  will be doing all of this with passionate melanated travelers and making memories to last a lifetime. 
This 9 day, 8 night itinerary is sure to delight!

By Day
Oh yes now that you've arrived in Greece for the vacation of your dreams it''s time to settle into your accommodations, take in Greek hospitality and relax.

By Night
Y'all already know we have a bomb Black Travel Fest style welcome dinner planned, and we hope you  slept on the plane because we're hitting up the Athens nightlife scene.

By Day
No visit to Athens would be complete without checking out some notable historical sites. Today we'll take a step back in time as we visit the Acropolis, the Agora, The National Archaeological Museum, and learn all about Greek mythology.  Hercules, Hercules!

By Night
After a pretty full day, it's time to try your hand at cooking Greek cuisine while we sip some of Greek's finest wines, and if the mood is right we'll head to one of Athens' famous nightclubs.

By Day
Rise and shine it's time to catch the ferry to Mykonos. Today is pretty chill, as we'll check into our accommodations and head to the nearest beach club for a day of relaxation.

By Night
By evening we'll be ready to turn it up a notch as we dress up for themed event, head to a decadent Greek dinner, and then hit Mykonos' famous party scene. 

By Day
Did someone say it's time to Island hop?! Yas! Today we're catching a private catamaran to nearby Delos Island, the rumored birthplace of Apollo and a world-renowned archaeological site.  Upon returning we'll head to one of Mykonos' best beaches for a day of relaxation.

By Night
Yep you guessed it we're headed for another amazing dinner. After that we'll head to a chill bar and see where the night takes us.

By Day
Free day!! Take some time to explore Mykonos on your own. We recommend using this time to visit the spa, buy souvenirs, and explore local foods you've been wanting to try.

By Night
You know we couldn't say farewell to this party island without hitting up the club scene one more time, so after dinner we're hitting the streets.

By Day
The moment you secretly or not so secretly been waiting for has arrived. We're headed Santorini! Today we're leaving some time for you to explore this beautiful island, but make sure you're back in time for a breathtaking private sunset yacht experience.

By Night
Tonight you're free to explore Santorini's diverse restaurant scene, and find something that tickles your fancy.

By Day
Get ready to descend upon one of Santorini's most posh day clubs. We're talking, day beds, infinity pools, and scenic views for days. If you've traveled with us before imagine Finn's Beach club meets the hot spring. Yaaaas!

By Night
We'll start the evening with a privately catered meal, an epic Black Travel Fest theme, and a dope kickback. After that we'll see where the night leads us. 

By Day
Let's break the interwebs with a BTF styled photoshoot as we make our way around the island and grab "Insta-worthy" shots in all the iconic hot spots.

By Night
Tonight you're in for a surprise. Just know that you're in for a Black Travel Fest Style farewell.

By Day
It's so hard to say goodbye, but it's time to head back to Athens to catch our flights back.
Excited for your next journey?
Note: Anything not listed above as included is excluded.
Sign Up Today
Don't miss out on your dream trip to Greece!
Black Travel Fest Greece ($3,475)
Double Occupancy | Initial Deposit
Amount at checkout:
$100.00 USD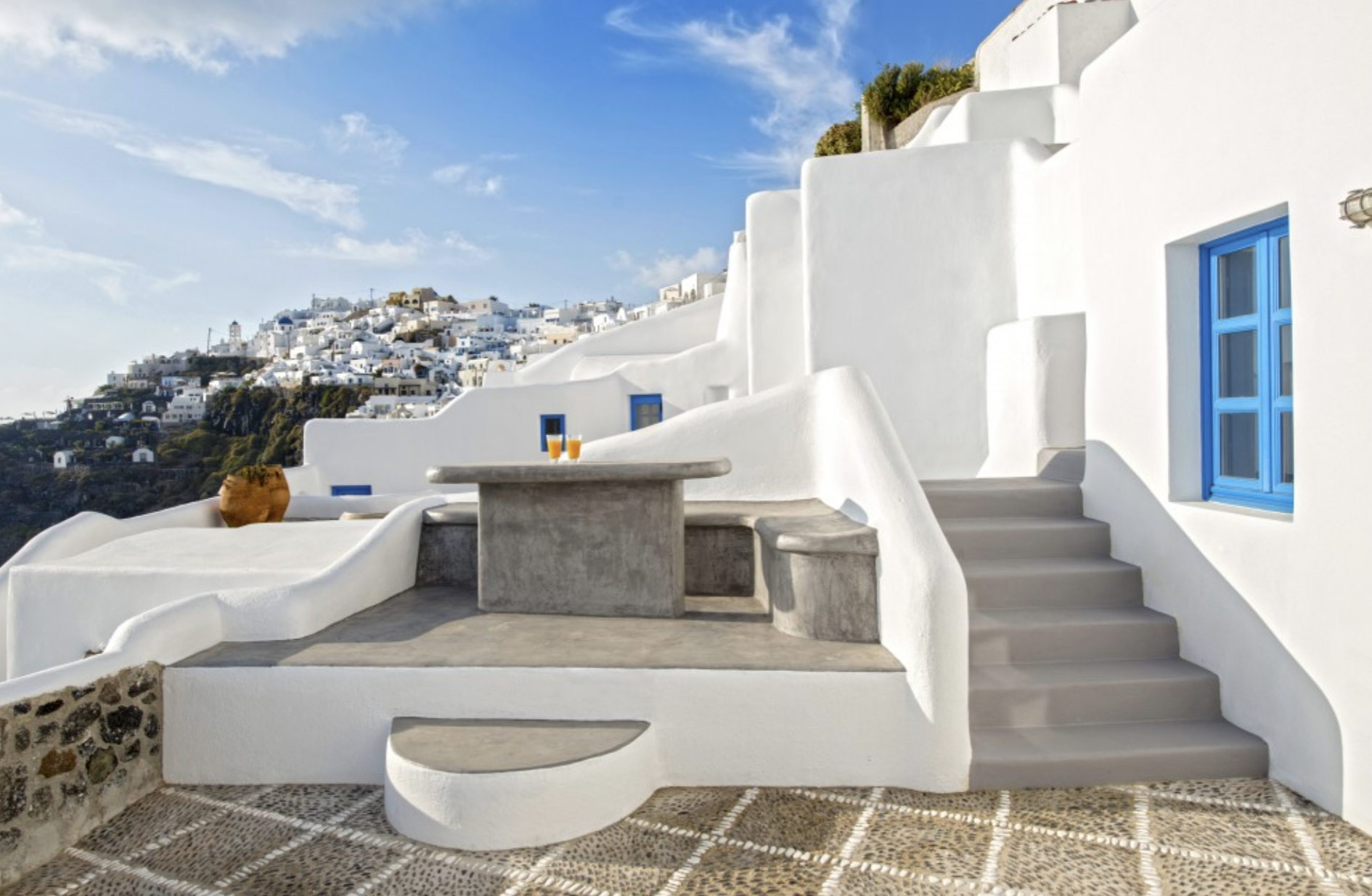 Santorini Hotel Outdoor Space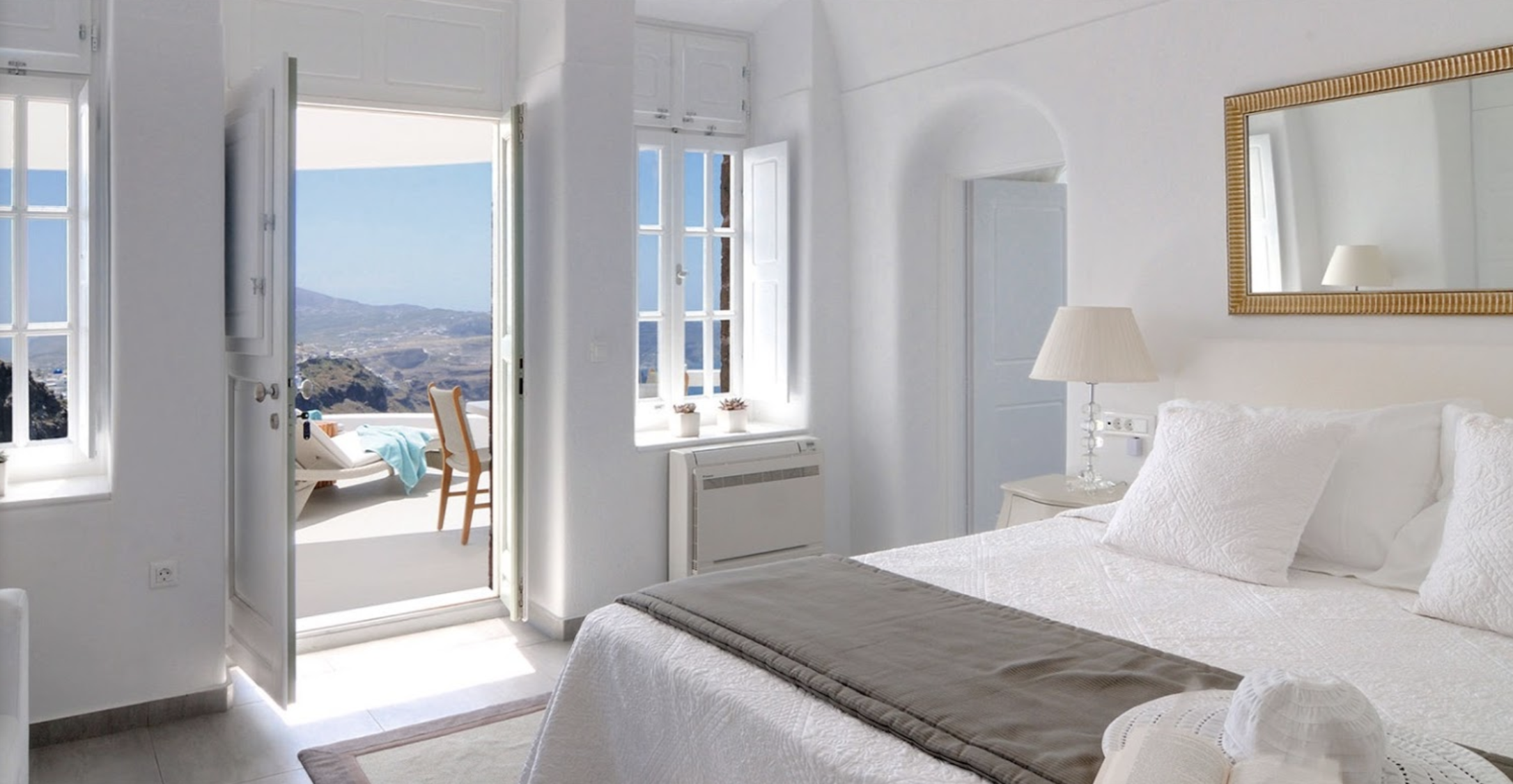 Santorini Bedroom
Black Travel Fest Greece ($4,175)
Single Occupancy | Initial Deposit
Amount at checkout:
$100.00 USD
This experience is
for you if you:
You enjoy water activities
You're a foodie or at least enjoy a nice glass of wine
Have had Greece on your bucket list for a while
We'd absolutely love to have you! But, if your ideal vacation involves relaxing on the beach daily and sleeping in this experience is not for you. Although, we do incorporate individual exploration and relaxation time into our itineraries we do more than the average group.
Excited for your next journey?