 This 5 day, 6 nights itinerary will take you to some of Paris' most iconic attractions, give you a taste of Black Paris, and offer you a European experience like none other. 
When's the last time you were whisked away to the city of lights for an unforgettable journey to one of Europe's most famous cities?

Get ready for an utterly unique experience in Paris as we marvel at the Eiffel Tower, take in an eyeful at the Moulin Rouge, meander through the halls of the Louvre Museum, learn about the rich African American influence on the city, lavish in French cuisine and wine..and so much more. 
This 5 day, 6 night itinerary is sure to delight!
Arrival Day
June 21, 2020

By Day
Plan to arrive well before 5pm on June 21st, in order to give yourself time to settle into your accommodations, meet with your new travel fam, and perhaps even catch a quick catnap before it's lights, cameras, action.

By Night
We'll start our evening with a delicious family style welcome dinner at the best Senegalese restaurant in Paris, so you can break bread with your new Black Travel Fest family. As the evening progresses, we'll head to an exclusive bar experience where you'll have more time to connect with new BTF fam or reconnect with those you already know. 

By Day
Get immersed in the rich African American history found in Paris, during our Black Paris walking tour.  You'll have the opportunity to see the hotspots frequented by the likes of Richard Wright, James Baldwin, Josephine Baker and the like.

By Night
We'll reconvene for a tasty French dinner, and then it's on as we're headed to one of Paris' best nightclubs for those of the melanated persuasion. Be sure to eat up at dinner because we're popping bottles and dancing off all the calories on this night.

By Day
Discover your own version of Paris with a bit of well deserved free time for exploration or rest. 

By Night
For dinner we'll delight at one of the best French Caribbean restaurants in the city, which boasts both brilliantly crafted cocktails and mouth watering dishes. Next up, it's time to Gitchie, gitchie, ya-ya, da-da as we head over to the Moulin Rouge for a evening show and a bit of bubbly.

By Day
Did someone say Mona Lisa? Yep, we did. Today we're headed to the Louvre Museum for a guided tour. You'll have the opportunity to see the works of Van Gogh, Picasso, Michelangelo, and the like. Later in the day we'll take a scenic cruise down the Seine River which runs through the city.

By Night
Prepare for a delightful introduction to French cuisine as we join together for a group dinner. Later in the evening we'll head to one of Paris' famed jazz bars to witness firsthand the influence African Americans have had on the city.

By Day
It's time to make waves with a visit to the Eiffel Tower and an epic Black Travel Fest photoshoot. You'll love the theme for this photoshoot, but we're keeping it hush hush for now.

By Night
Tonight we'll break bread and delight our taste buds with flavorful cuisine from the French speaking African countries of Cameroon, Senegal, and the Ivory Coast. After dinner we'll head to another of Paris' famous Jazz bars, and if energy stays high we'll head out for more nightlife.

By Day
Is any trip to Paris complete without indulging in at least one session of wine tasting? We think not! Today we'll learn why the French are so serious about their wines and enjoy several tastings as we discover our favorite varieties of wine.

By Night
Of course we have to close out our time with one final group dinner where we'll get our final taste of French cuisine. Then we're hitting up one of Paris' best clubs for HipHop and R&B to close out an epic week of Ninjas in Paris. 

By Day
Note: Anything not listed above as included is excluded.
Get swept away in the city of lights
Please note that hotel rooms in Paris are notoriously small due to the efforts to maintain the historical integrity of the buildings. We highly recommend only taking the double occupancy option if you are quite comfortable with your proposed roommate, as twin beds are often touching in the rooms.
All packages are priced per person.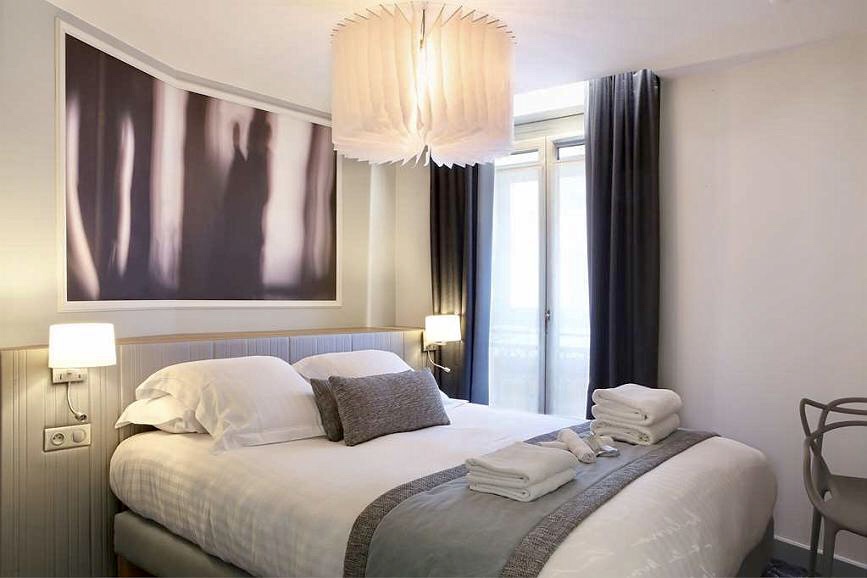 Black Travel Fest Paris
Single Occupancy | 5 Mo. Payment Plan
Amount at Checkout:
$560.00 USD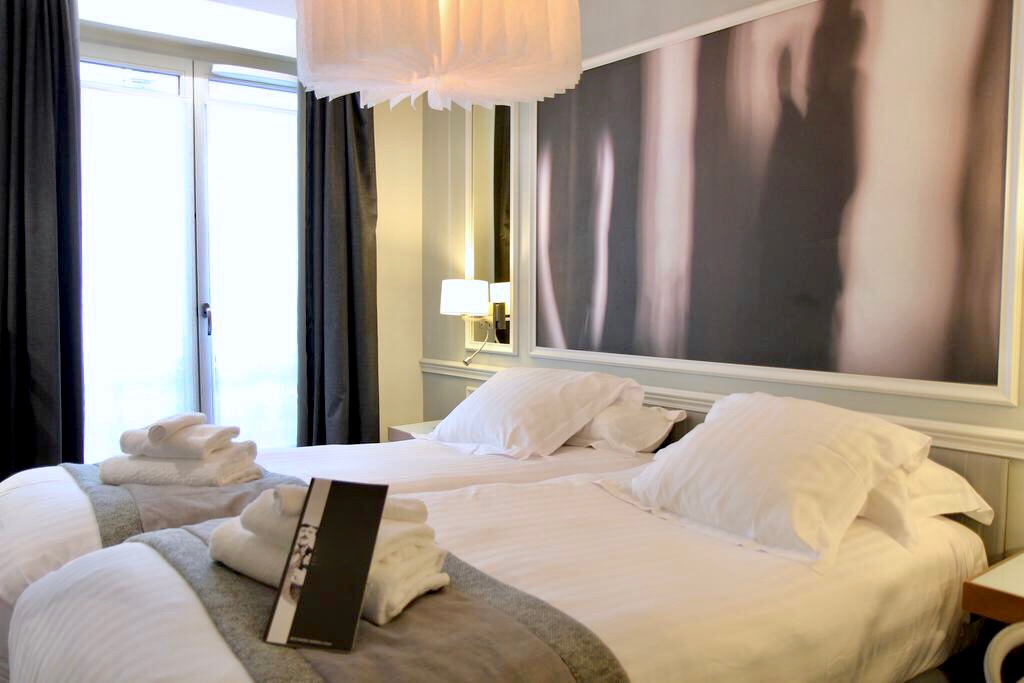 Black Travel Fest Paris
Double Occupancy | 5 Mo. Payment Plan
Amount at Checkout:
$470.00 USD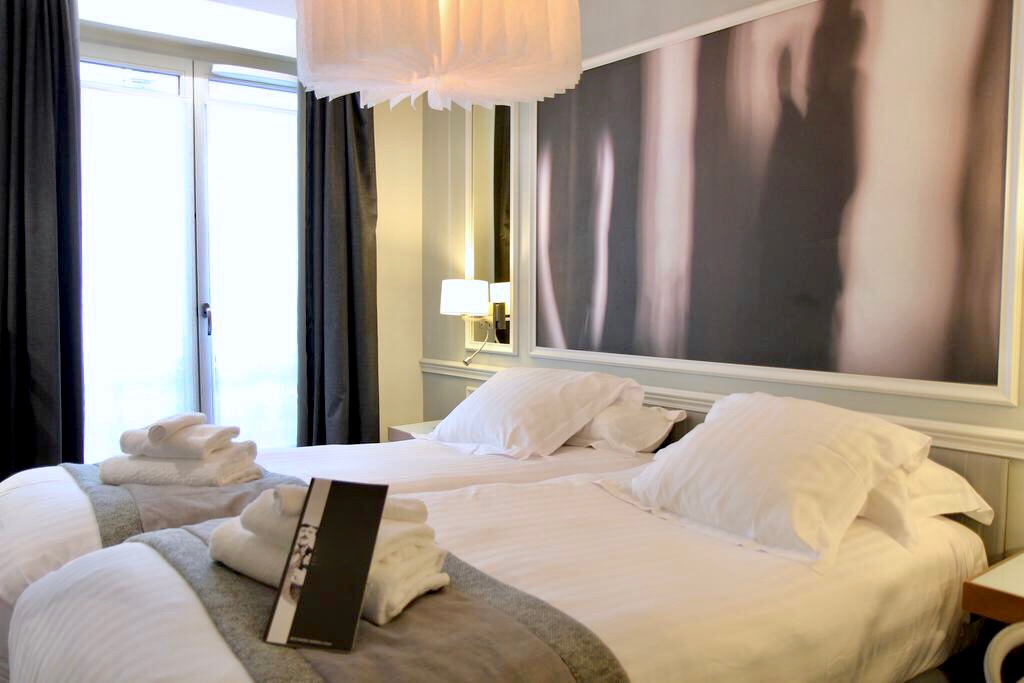 Black Travel Fest Paris
Dble. Occ. | 5 Mo. Payment Plan for 2
Amount at Checkout:
$940.00 USD
This experience is
for you if you:
Are able to do a lot of walking
Are comfortable using a subway
We'd absolutely love to have you! But, if your ideal vacation involves relaxing on the beach daily and sleeping in this experience is not for you. Although, we do incorporate individual exploration and relaxation time into our itineraries we do more than the average group.